If you're looking for a side hustle to generate some extra cash, flipping furniture is an excellent option. The key to making money with this business is knowing where to find the best pieces of furniture and how to refinish them to look new.
In this article, we'll go over everything you need to know about flipping furniture for profit.
One of my favorite ways to get started flipping furniture is to visit estate sales and auctions. You'll often find amazing pieces of furniture that would be perfect for refinishing, but there's a chance you might come across some nice newer items as well.
For those new to flipping furniture, we will cover some of the best ways to restore your pieces and get the best price for them. We will also look at the different types of furniture you can flip to make some quick cash.
Finally, we'll talk about where to list your items and how much they should cost for the business to be profitable. Marketing is an important aspect of being able to sell the quality furniture you have refinished. We will look at some of the different ways you can list your stuff for sale on places like the Facebook marketplace.
I have also developed a list of solid tips to make flipping furniture a more successful side hustle.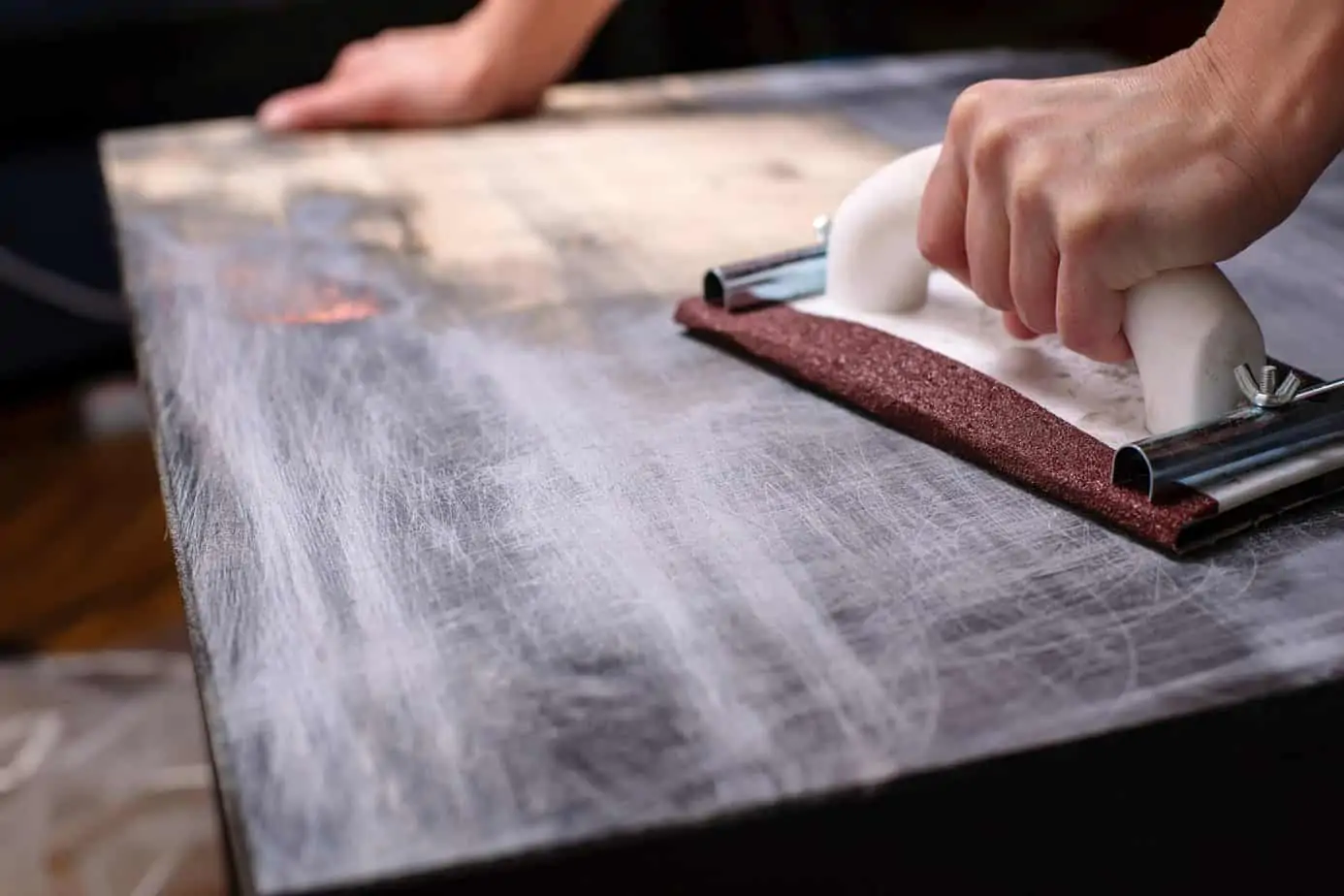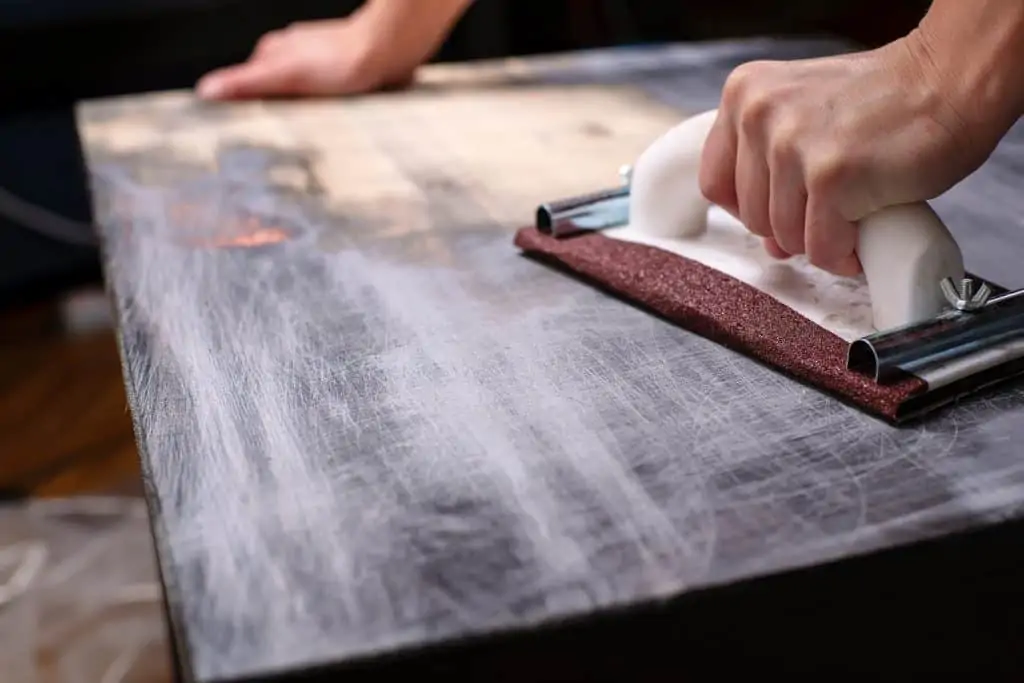 How To Flip Furniture for Profit: A Complete Guide
In the following flipping guide, we will look at all aspects of making money by flipping furniture. This guide is a great place to get started with this business and to be profitable.
Go through this guide, and be sure to bookmark it for future reference. For more details on furniture and woodworking activities, be sure to check out other articles on the blog.
What is Furniture Flipping?
Reselling furniture is pretty straightforward, but the basic idea of flipping furniture is to find pieces that you can buy for dirt cheap and then refinish them to sell at a marked-up price. It can be helpful to focus on vintage pieces for those getting started, but you can also flip newer items if they are in good condition.
When deciding what type of piece may be profitable, one question you should ask yourself is, "Can I flip this particular item?" In other words, will someone want to purchase it from you after you refurbish it?
Make a sale is a great feeling, and although you may not be able to do this full time, it can be a great side hustle. Even if you don't make much money doing it, I think it could make a fun project that can turn into a monthly or yearly income.
How profitable is Furniture Flipping?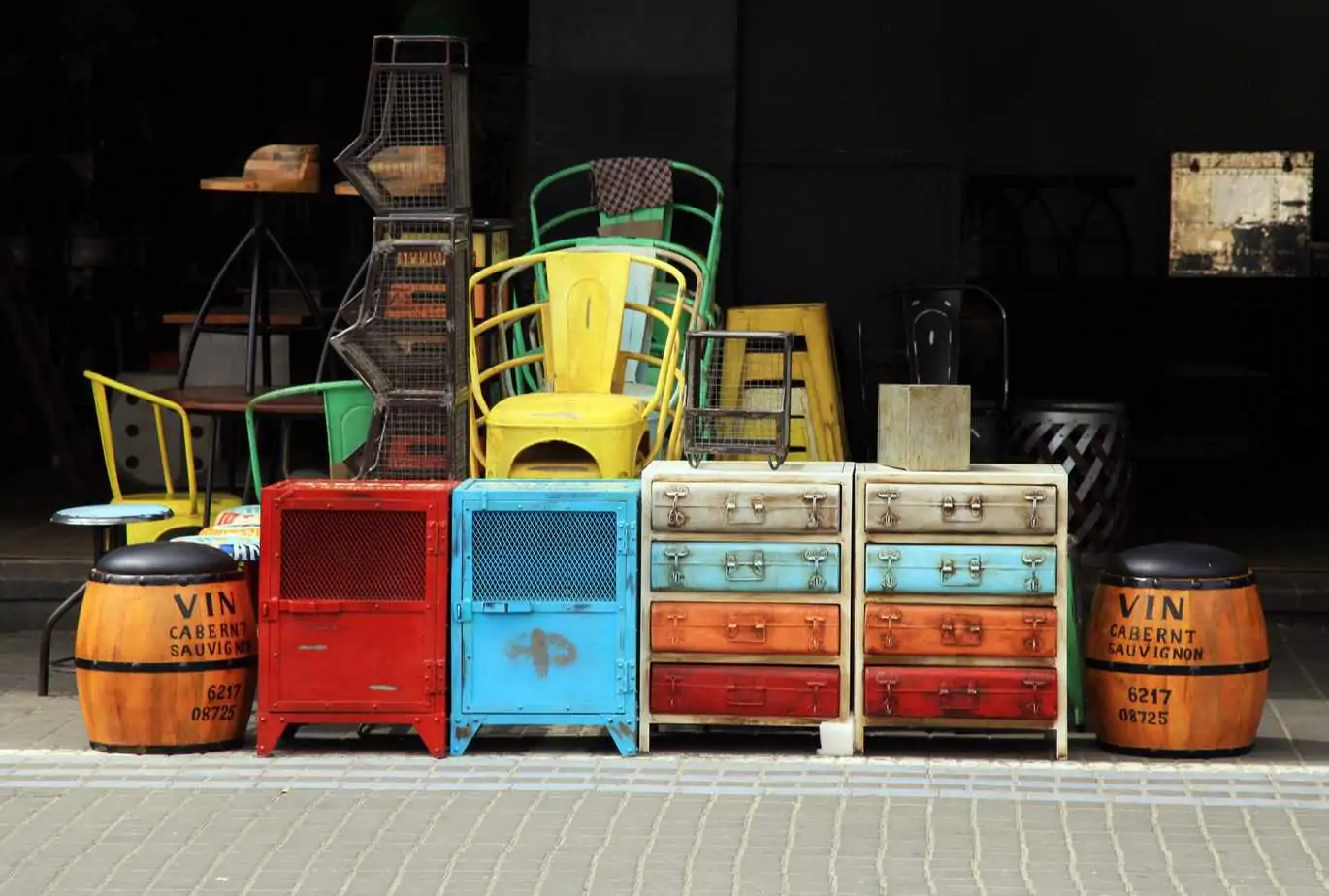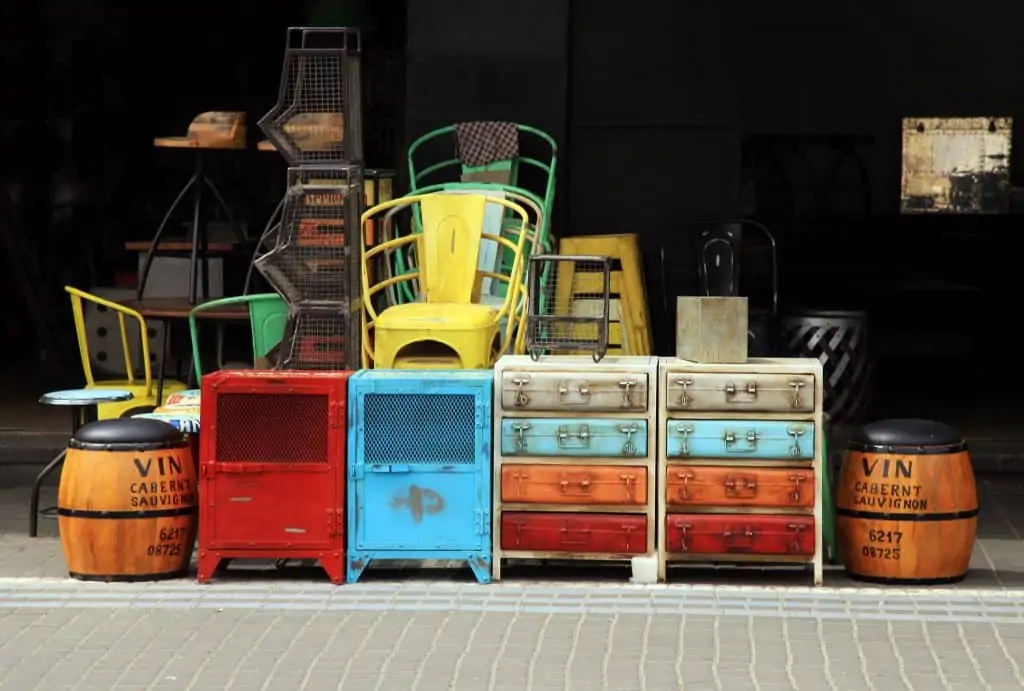 Flipping furniture can be a very profitable side hustle for those looking to earn extra cash. As long as you don't buy anything too expensive, flipping should be relatively straightforward and provide an excellent return on investment.
It is no guarantee that you will make money, of course, so be sure to keep that in mind.
The key here is not to buy pieces that cost more than what they're worth. You want to find the quickest way to make the most amount of money possible with each sale.
To accomplish this means you will need to look at many different variables to make it work. You may find out that you don't want to buy anything worth more than $250 because the profit margins on those pieces are too small.
It also means you will need to consider how much time it takes for each piece of furniture to make a sale. If it's taking two months longer than expected, then your return might be less. If you can fix it in a day, then you can accept a lower margin.
Steps to Flipping Furniture for Profit
This section will cover what I believe are the most important steps for doing this successfully. I recommend at least taking these steps and applying them to your first few attempts. You may find that you have to adjust slightly to your needs, but these steps should give you a good idea of what is involved.
We will cover the four main steps listed below.
-Finding the right piece to flip
-Refinishing it to Like New!
-Marketing and Selling It.
-Pricing Your Piece Wisely
Let's get into each one of these in a little more depth.
How to Find Furniture to Flip
You want to find pieces that are of good quality and have a high profit potential. What is profitable will be subjective to you, but with experience, you will know which is good quality and what is trash.
Something like an old dresser or coffee table can make a great candidate as they're typically easy to flip. You just need the right refinishing strategy. We will cover the refinishing process soon. You can also pick up my refinishing furniture guide here.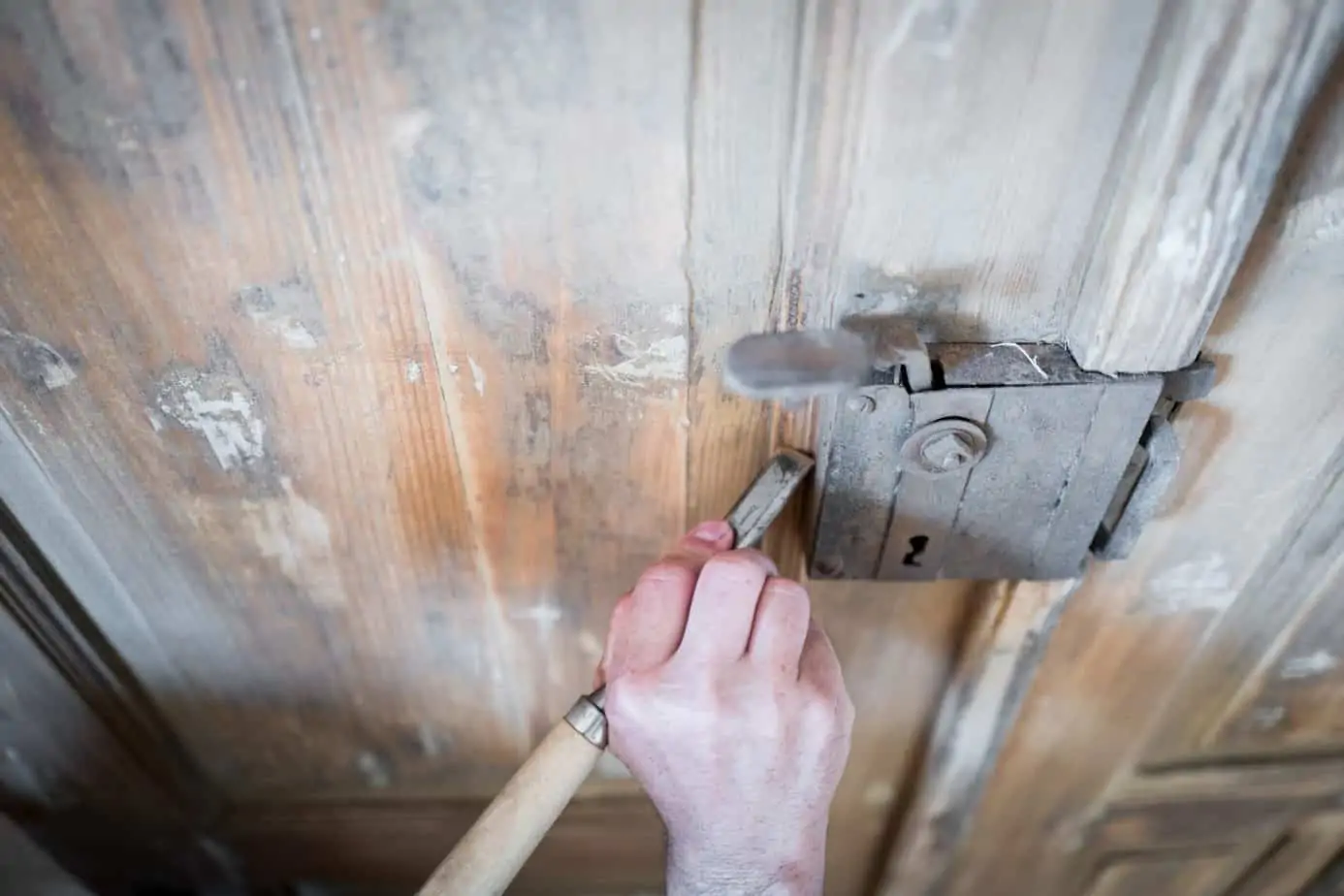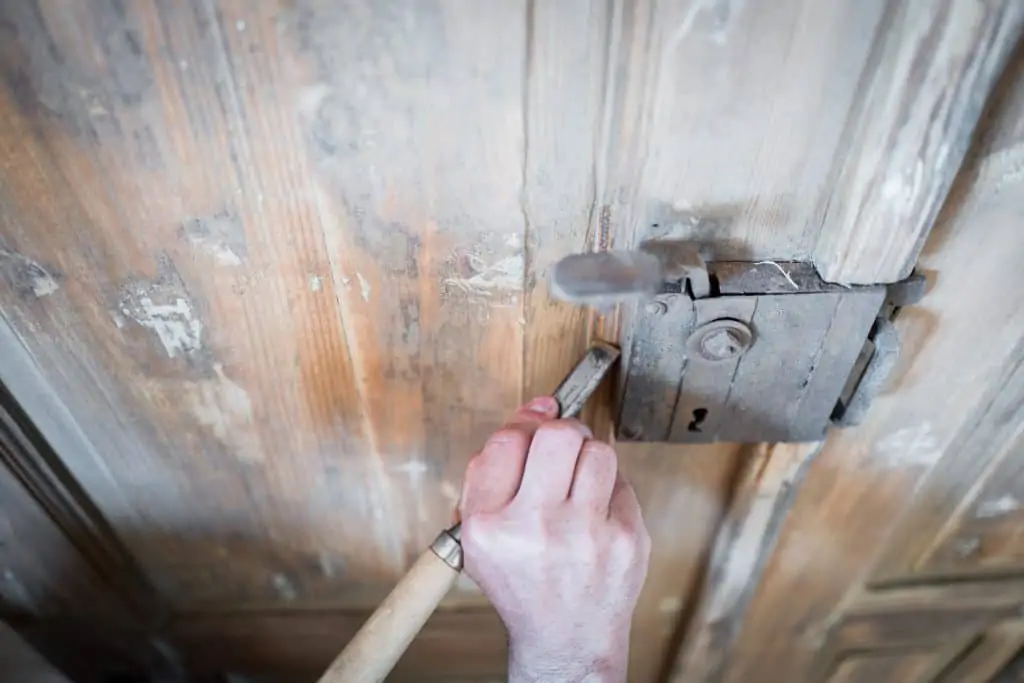 In order of priority, here's my list of what you should be looking for:
Solid wood furniture (real wood)
Quality pieces that look interesting
Pieces that are not totally neglected but still need a decent amount of work
Lean towards stained/bare wood instead of painted
Solid wood furniture is better because it's more valuable than the composite or laminate type. Laminate doesn't work well because it will be difficult to refinish without the surface chipping off. Composite is also not a good choice because it doesn't hold up well and won't look nice after being restored.
You will be able to sand solid wood and stain it or repaint it without being concerned about going through the laminate. You can easier eliminate scratches on solid wood too.
When you're flipping furniture for profit, it's important to focus on quality, and that may mean passing up cheaper pieces in favor of higher-end items. It might take a little longer, but this will be worth it because your price point is better, which means you can charge more money!
Where to find furniture to buy and flip
The best place to look for furniture to flip is at the local thrift and second-hand stores. These are places where you can find donated or passed-down furniture, in good condition, for low prices.
If you don't have much time, then I recommend these places for shopping:
These marketplaces are well known, and you will find a lot of things for sale there. Some things might even be free.
The Facebook marketplace can be a great place to find furniture. It's often a mix of people putting out ads for things they're selling and posts from friends. Be sure to check the person's profile and see if they've been on Facebook for a while, with no complaints about scams.
If you have more time, then I recommend these places:
Estate Sales
Online Auctions (i.e., eBay)
Antique Shops/Vintage Stores
Garage Sales
Yard sales
Craigslist and Facebook marketplace are the go-to places if you don't want to leave your house. If any items seem promising, I recommend calling them up before going in person to make sure it looks good.
What kind of furniture should I avoid?
Do not use fake wood furniture. IKEA furniture is bad too because it will break when you are moving it. If you want to get a lot of money for your re-sellable antique furniture, make sure that it doesn't have any details that can't be easily re-done, and the pieces are easy to transport.
Some periods of furniture will be better than others for up-cycling, and different areas of the country will have different preferences on what they like more than others.
How much should I pay for my furniture?
Starting out, I would try to stay at or around $50. Once you get the feel, you can start to go higher, but make sure you are still making a profit. It will take a little while to figure out what you should pay for the furniture, but don't overpay.
For anything that's around $100 or more, I recommend checking it out in person or getting it delivered.
I'm not saying you should stick to prices at 50 dollars, but that's a good starting point for beginners.
Refinishing the Piece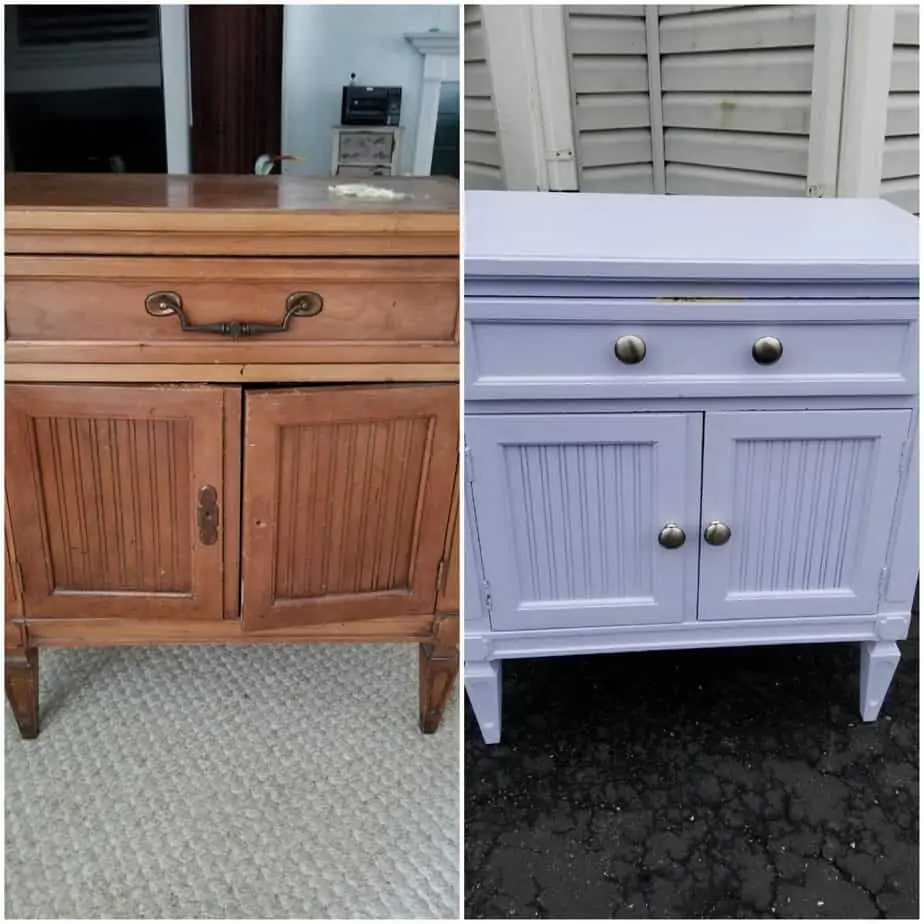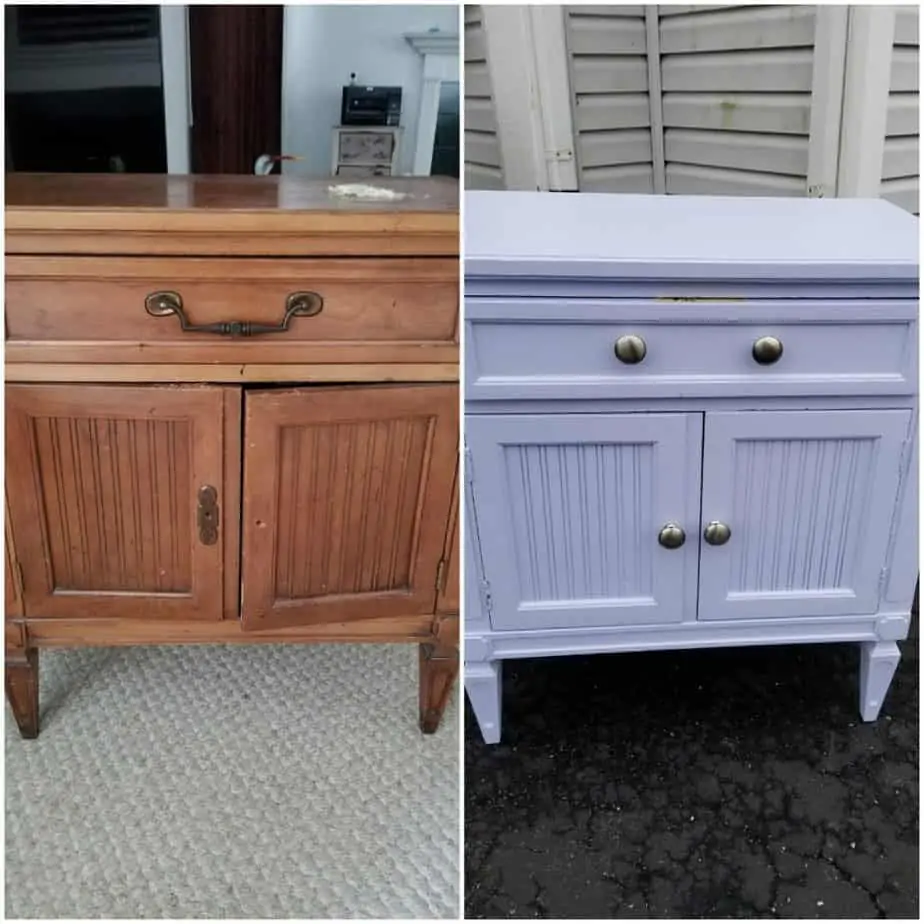 Refinishing the furniture is where all the magic happens. You should be able to enjoy this process because you can get your hands dirty and really add or take away from the piece to improve it and make it yours.
You have to be careful not to go overboard with the refinishing process, though. If you add too much paint or stain to an old piece of furniture, it can look like a child's arts and crafts project.
There are many DIY tutorials on YouTube that can show you a number of different ways to refinish furniture so that you can get an idea of what will work for your piece.
What are the required materials and tools?
For a basic rundown of the tools required, you'll need a paintbrush, sandpaper, or steel wool, and either an all-in-one type of primer or wood conditioner. Look at the list below to see what items you might need to buy at the store.
Sandpaper and sander
Paint and paintbrush
Stain or a wood sealant
Furniture polish
Gloves, mask, and goggles
For a more exhaustive list, be sure to check out my guide on refinishing furniture.
Below we will look at a quick overview of how to refinish furniture.
What is refinishing furniture?
It's a process in which the old surface of furniture or other item is removed, and then a new surface (paint, stain, sealant) is applied to the piece. The result should be a refreshed-looking object that you can enjoy for many years without it getting worn out. But most people don't know how to do this properly. That's why I wrote this guide on how to refinish furniture so that you can get started with your project.
There are a few steps that will be common in any refinishing process. These steps are outlined below.
Remove all the old surfaces from the furniture by sanding or stripping them. The goal is to get down to the bare wood so that you can then apply a new finish in your desired color and texture (more on this later).
Once the old surface is scraped off, you can then clean everything with a water-based sealer or a wood condition. Next is to prepare your new finish of choice and apply it generously in one coat. Once that dries to touch (usually about an hour), make another generous application on top of what's already there.
Lastly, you'll want to apply a furniture polish – this will help seal everything and provide that nice sheen. It's also helpful for repelling stains and water, so your new finish lasts longer.
While there is much more detail that can go into this, such as adding modifications, fixing broken drawers, or filling holes, this is generally the main process.
You can refinish the furniture however you want. This freedom is what makes the process so much fun. You can choose to do a simple light paint job or go all-in and get more creative with your design like staining, distressing, adding designs in gold leafing, etc. You will want to take into account the integrity of the design. Don't add something that doesn't fit with the style of the piece.
Some Tips for Refinishing Furniture that You Plan to Sell
Here are three great tips to keep in mind when you are refinishing the furniture.
First, refinish with patience. Don't rush! You'll have to be patient not only during the process but also in knowing that it will take a while for your furniture to sell once you put it on sale for people to buy – sometimes up to six months or more.
The second tip is not to get too creative. You're not a professional designer, so don't try and make your furniture look like something it's not.
Lastly, be aware of the market you are in – what colors sell well where you live? What styles work best with existing home furnishings? This will help guide your decision when choosing how to refinish your furniture.
Should I Paint or Stain?
Some customers will prefer a painted surface, and others will want a stained surface. If you're unsure what your customer prefers (or if they have no preference), I recommend you paint some furniture starting out.
This seems to be a popular choice because there are burnishing effects that you can add to it and make it look vintage. Products like wax and paste can be used to give a rustic look that people love. A dark glaze on a white-painted table will give a great old-style look like it's been around for years. There are several different companies that make these products, like the Dixie Belle Paint Company.
Chalk or Milk Paint
Another thing to consider is what kind of paint to use. This will mostly be a personal preference, but you will find that some paints, such as chalk paint and milk paint, are much easier to use than others. These both have a soft sheen that will give any piece of furniture an artsy feel. Try some different ones and see which one you like best.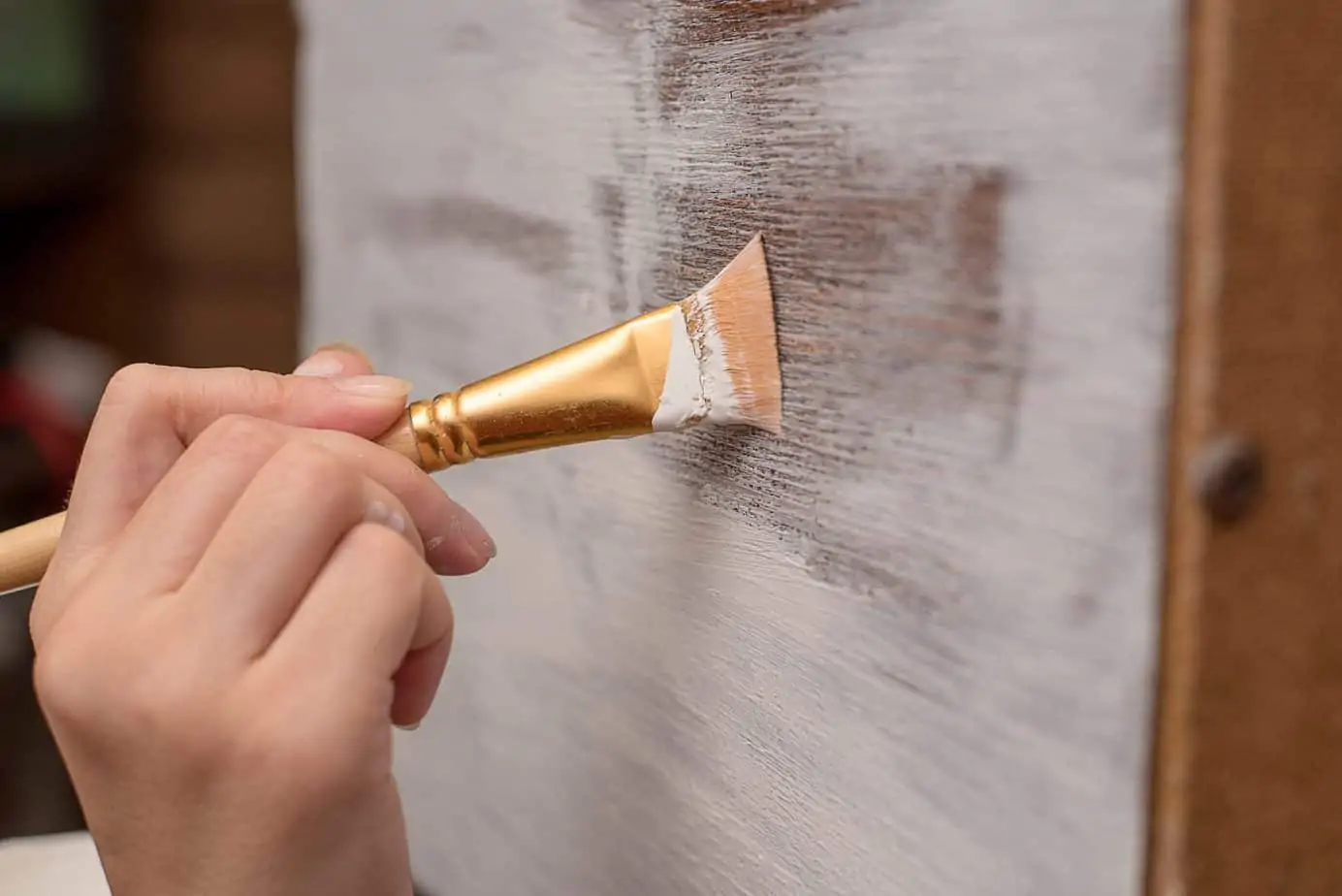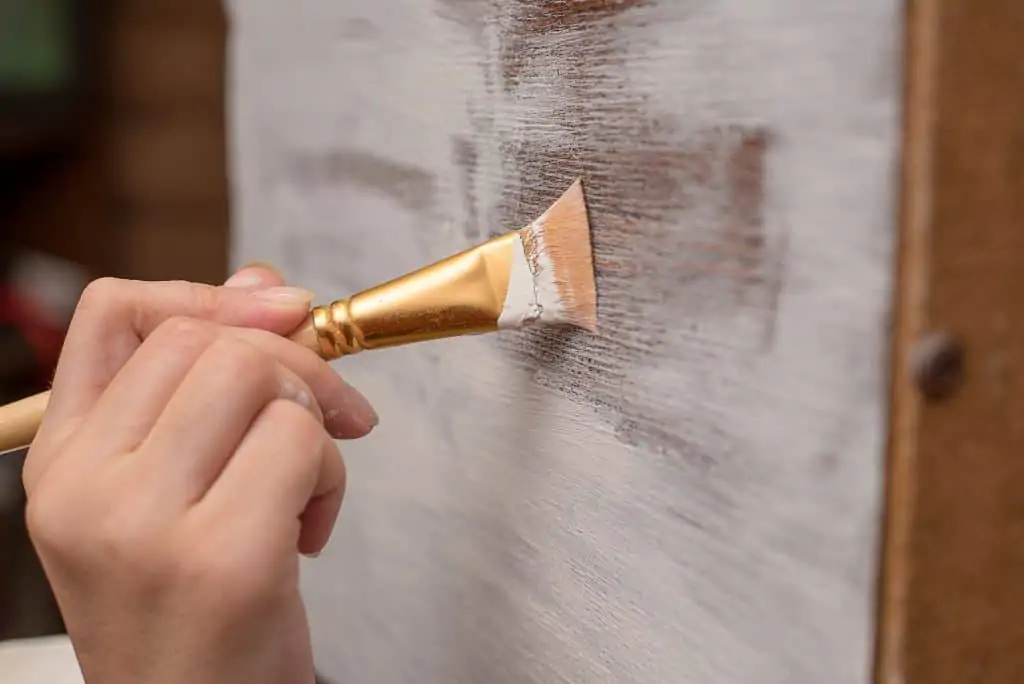 If you want to go with more matte paint, try out acrylic paint or latex paint. Acrylics are great for using on furniture that will be used by kids because they're water-based and don't have any toxins in them.
Chalkboard paint is very popular right now because they're easy and fun for kids to use if it's in a convenient area.
Staining Ideas
If you are staining furniture, be sure to use a popular stain color and do not make it too eclectic. If you find that your market likes a certain style, then it's okay to experiment with different colors within that style.
A dark-stained piece of furniture is a good choice for people who want to keep the original look and don't like lighter colors on their furniture because it can actually make them more prone to scratches. It also makes refinishing old pieces of furniture easy because you'll just have to apply sealer periodically.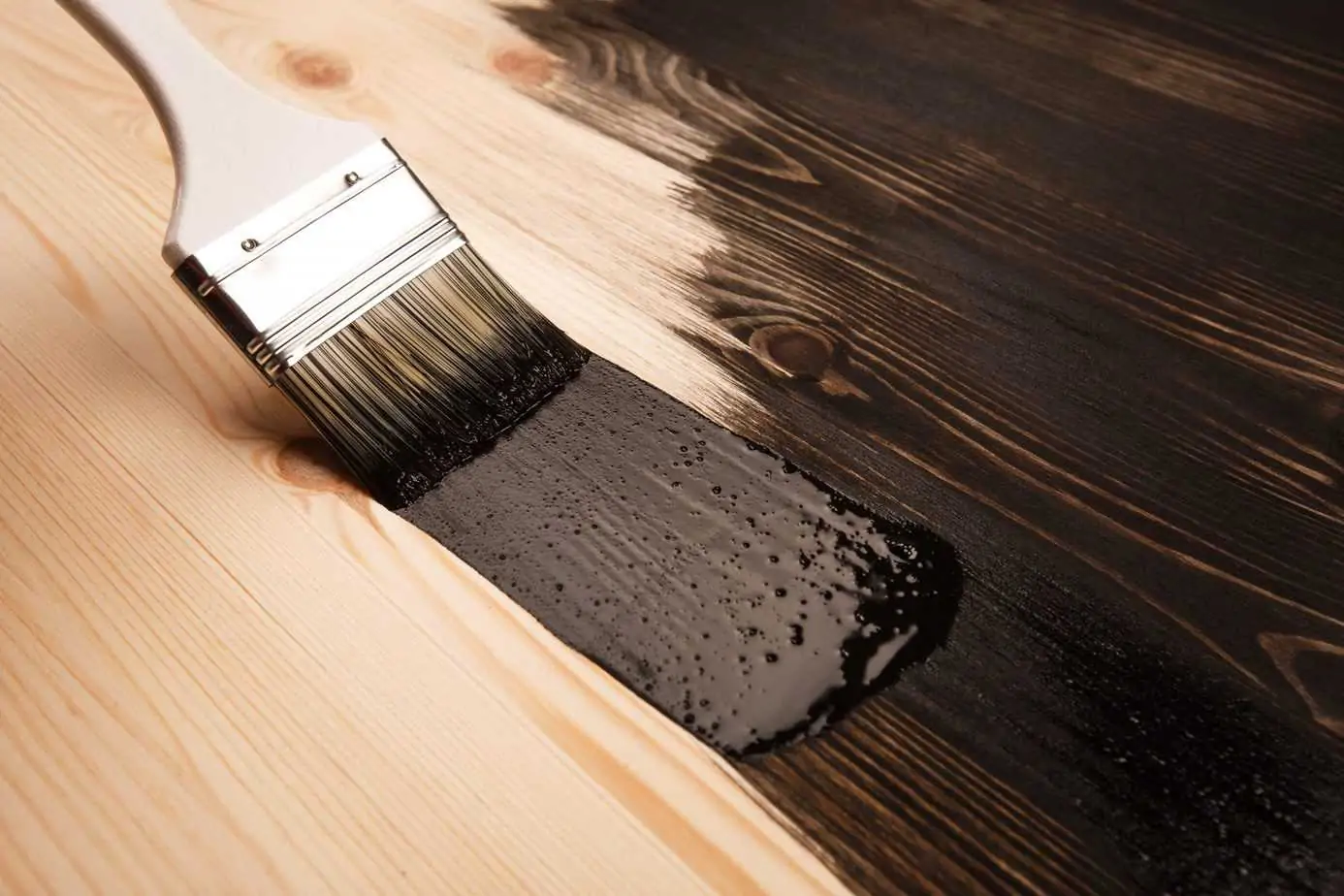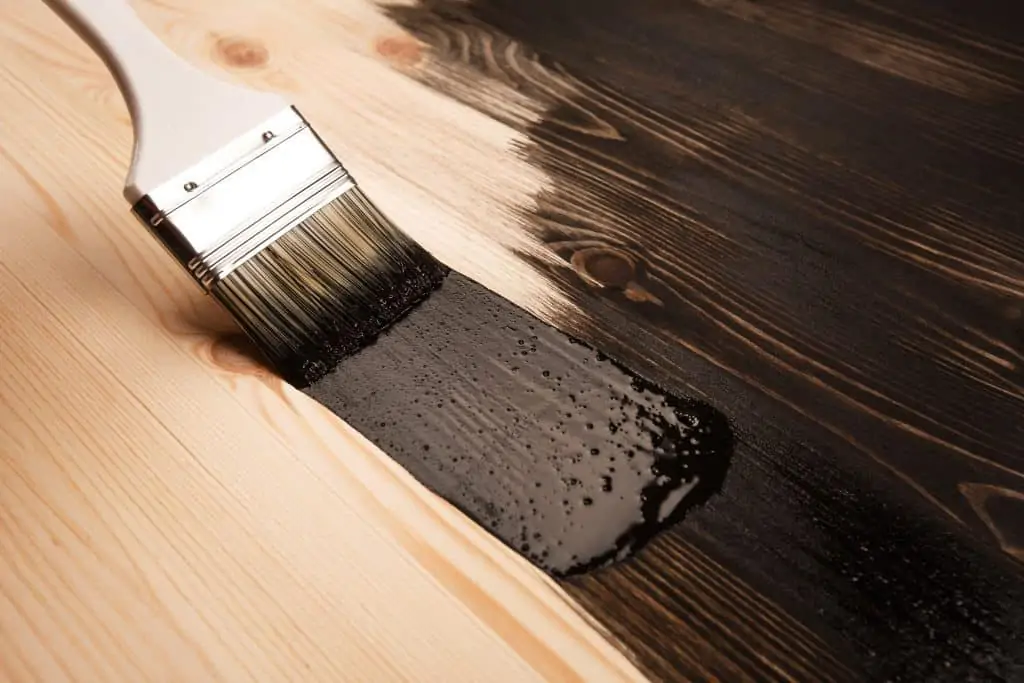 You will also have to take into account the species of wood that your piece is made of. This will affect how the stain looks after applying. For example, if you use a darker stain on pine, the wood will absorb some of the excesses, and it will appear lighter.
Products like General Finishes Water Based Pre-Stain Conditioner can be mixed with your regular oil-based or water-based stains to help them penetrate more deeply into the furniture. It also prevents any bleeding from happening, so that is a great way to improve your refinishing process.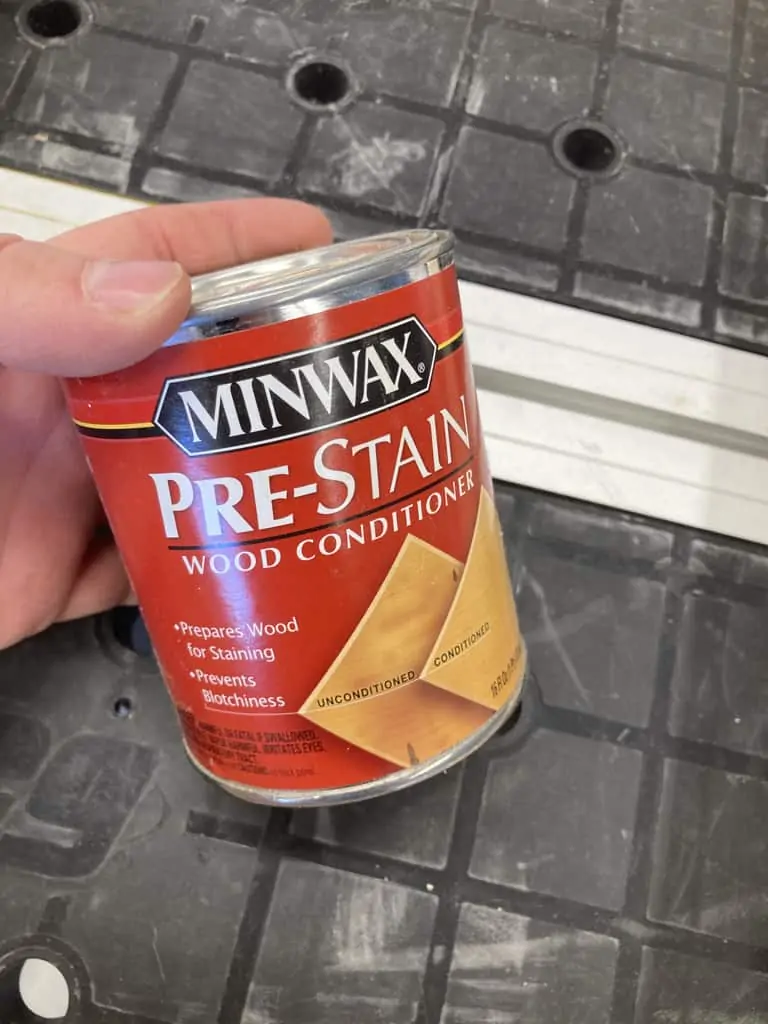 I almost always recommend a pre-stain conditioner unless you are using a nonporous wood like maple. A lot of furniture you come across could be made with oak, however, and it will benefit from a wood conditioner. Keep in mind that this is only relevant if you have completely removed the previous stain and finish during the stripping process.
Marketing and Selling
Marketing and selling are probably the most important aspects of furniture flipping. I think it's important to have a marketing plan in place before you buy your first piece of furniture. Otherwise, it may be hard to get started.
Since marketing is one of the things most people avoid or overlook, it is a good place to get in front of other sellers and get more sales. You can simply sell better than others doing the same thing if you have a better knack for talking to people and getting your products out there.
A marketing plan will consist of :
– A list of places you will sell your goods
– How to get traffic from each place
– Marketing message and strategy for each type of buyer.
I think one way to do this is by thinking about where the customer lives, what they are looking for in a furniture purchase, how much money they have available etc.
How should I price the refinished furniture?
Your pricing will depend on a whole host of factors, of course, but mainly it's going to depend on the product you are selling. For example, a dresser or chest of drawers will take more time and effort, so you will want to price it higher. On the other hand, a shelf may only take an hour or two (at most), so you might want to put it on sale for much less.
You will need to think about your margins. A good margin on furniture flipping is about 50%. That means if you buy something for $200, you want to sell it for at least $400. Of course, this is important to take into account when buying it in the first place.
This also doesn't include the cost of materials, etc. The key is to not spend too much on the refinishing process. This will allow you to make a higher percentage on the margin.
If you finish a piece and see that others similar are selling for more, you may need to increase the price on yours. It will really be a trial and error type of thing, but the key is to not just sell it for a low price right off.
Where do I list the Piece for Sale?
You can list your furniture for sale on several different sites, but I recommend using Craigslist, Offer Up, or Facebook marketplace. Other places could include eBay or even Etsy.
Listing prices on these sites are the same as with Craigslist or Offer Up – simply post a picture of your item and a brief description. Look at other offers to get an idea of how to list them.
You may also want to include photos of the piece before and after being refinished and put in writing how long you spent on refinishing each item. You can post these pictures with a brief description of your business or a link to your website where people can get more information.
Build Your Customer Base
You will find that those most likely to buy refinished furniture will be the type to do it over and over again. This means that you should pay close attention to those customers and keep track of them.
The best way to do this is to build an email list and send emails about new products, newly refinished pieces, etc. Keep them updated and current on your business, and they will be more likely to buy more things.
Final Tips for success
Below are some final tips for ways to make money flipping furniture. I have some ideas on how to be more competitive and create a real side hustle out of this furniture flipping business.
The first tip is to find a niche that will be specific to your style. This could be only doing large pieces, or you stick to mid-century modern. Perhaps you offer delivery, and that is important to your client base. Do something that is unique and that you enjoy.
The second tip is to find off-the-beaten-path places to buy old furniture. Maybe you get all your old furniture from a flea market or thrift stores, and that allows you to get a better margin when flipping. You may even find stuff on the side of the road that people have put out for free to get rid of.
The third tip is to make a rule that you will only buy furniture for less than $50. This way, even if the piece doesn't sell, it is not wasted money and time spent on refinishing.
The fourth tip is to put up a website and social media accounts. This is the easiest way for potential customers to find you and your business.
A website is not completely necessary, but if you are familiar with building websites, then it makes sense to do it. Social media is very important for sellers because it is a no-pressure way to get your furniture in front of people who may be interested.
The fifth tip for flipping furniture successfully is to join an online community where you can share information with other sellers and buy wholesale from vendors, as well as sell some items on consignment. This will help grow your business, especially if it's just starting out.
The sixth tip is to have fun with it! Flip furniture as something that can be an enjoyable side hustle, not just a job.
Conclusion
If you're in the market for a side hustle, flipping furniture can be an excellent way to make money. To find success with this endeavor, you will need to keep many things in mind. You'll need to figure out your niche – is it large pieces or mid-century modern?
Then do some research on where you might find old furniture at bargain prices that will resell well. Consider listing items for sale and marketing them online rather than relying solely on local sales. And finally – have fun with it! If refinishing vintage furniture appeals to you as a hobby, now could be a great time to turn it into a business venture by following these tips from other successful sellers like yourself.