Anyone who works with wood will understand how wood sanding is an essential but tedious part of the job. To get the best finish from your woodwork project, you'll need to invest in proper sanding equipment, such as a random orbital sander.
Thankfully, a power tool like this helps reduce the hassle of manually (by hand with a sanding pad, of course) creating a smooth wood finish.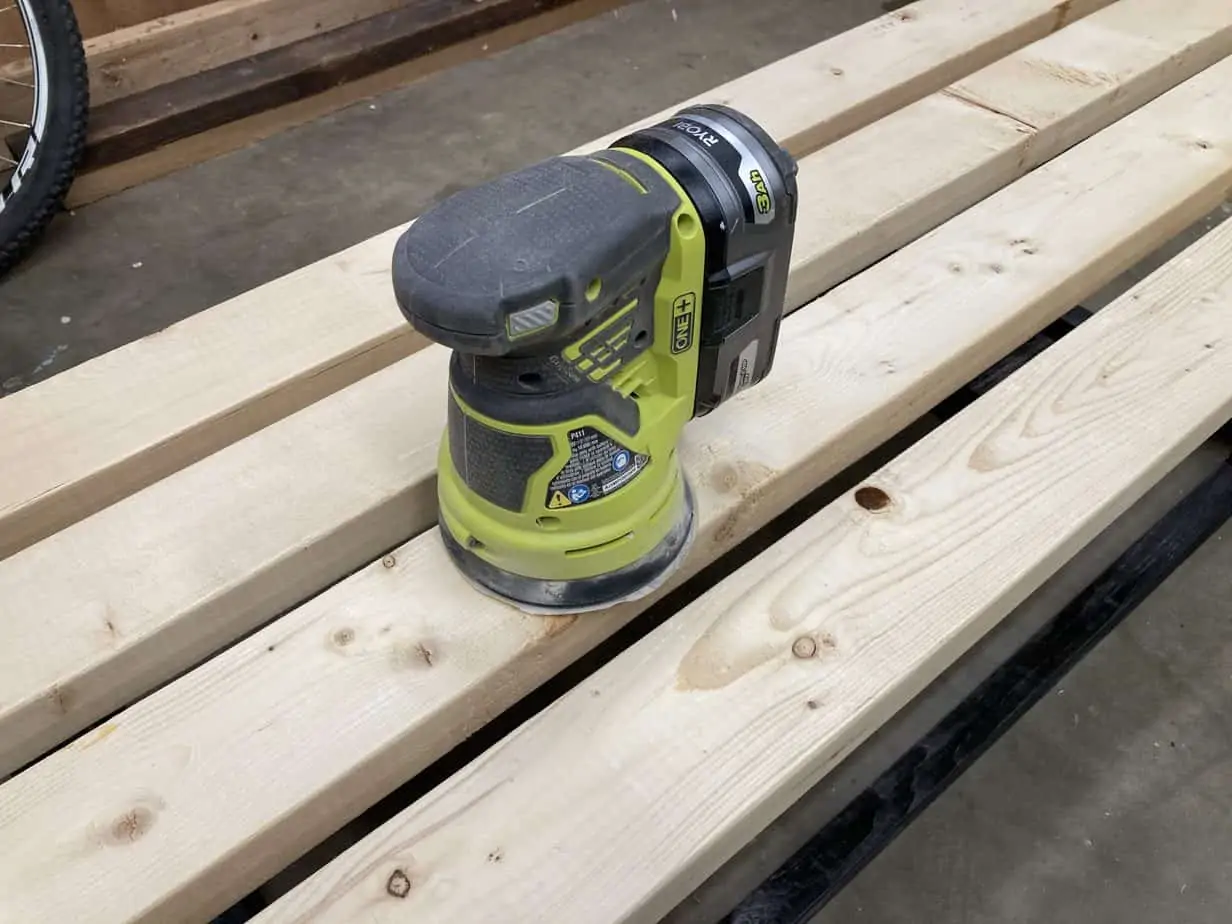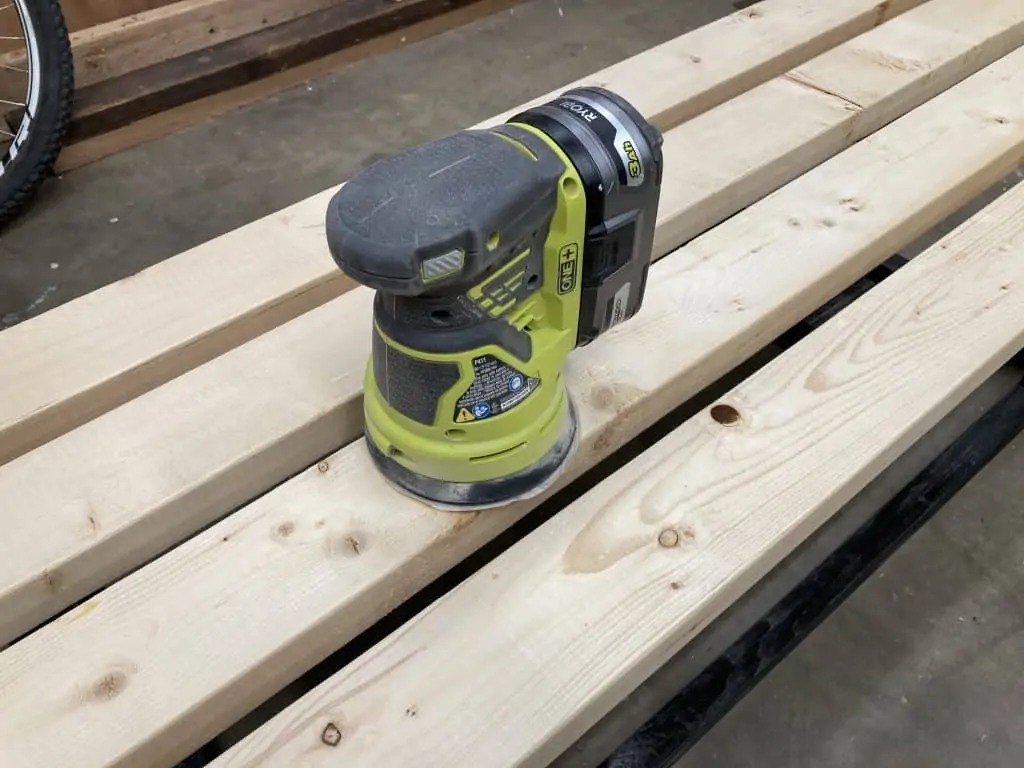 What is a Random Orbital Sander Used For?
Wood sanders help you shape your wood, remove tarnish, and create a smooth surface. The goal you're looking to achieve will determine the type of sander you use for your finishing. In the following post, we will look at what a random orbital sander is used for, the different types of woodworking involved, and some tips for using one correctly.
Random Orbital Sander
Random orbital sanders are widely used sanders. They reduce the scratches and marks left on surfaces during sanding. This process is different from a belt sander, where you need to make sure to run in the direction of the wood grain.
The orbital motion helps eliminate sanding marks. They save a lot of time and are easier to use when compared with manual sanding. They're called orbital sanders because the movement of the pad "orbits" around the center. It doesn't necessarily spin, also resulting in a safer tool than a belt sander.
It's important to know when to use an orbital sander, how to use it, and its significant differences from other sanders. Here's the important info you need to know about orbital sanders.
When to Use an Orbital Sander
Not all sanding jobs require electric sanders like the orbital sander. Small-scale jobs will require manual sanding to finish details rather than an electric sander. A palm sander can and other small equipment can sometimes be used in place. Using an orbital sander on a small-scale job can damage it instead of making it better. However, you may need a power tool like an orbital sander to finish your woodwork for larger-scale jobs.
Here are some situations when you shouldn't replace the use of an orbital sander with manual sanding (most likely will need to do both).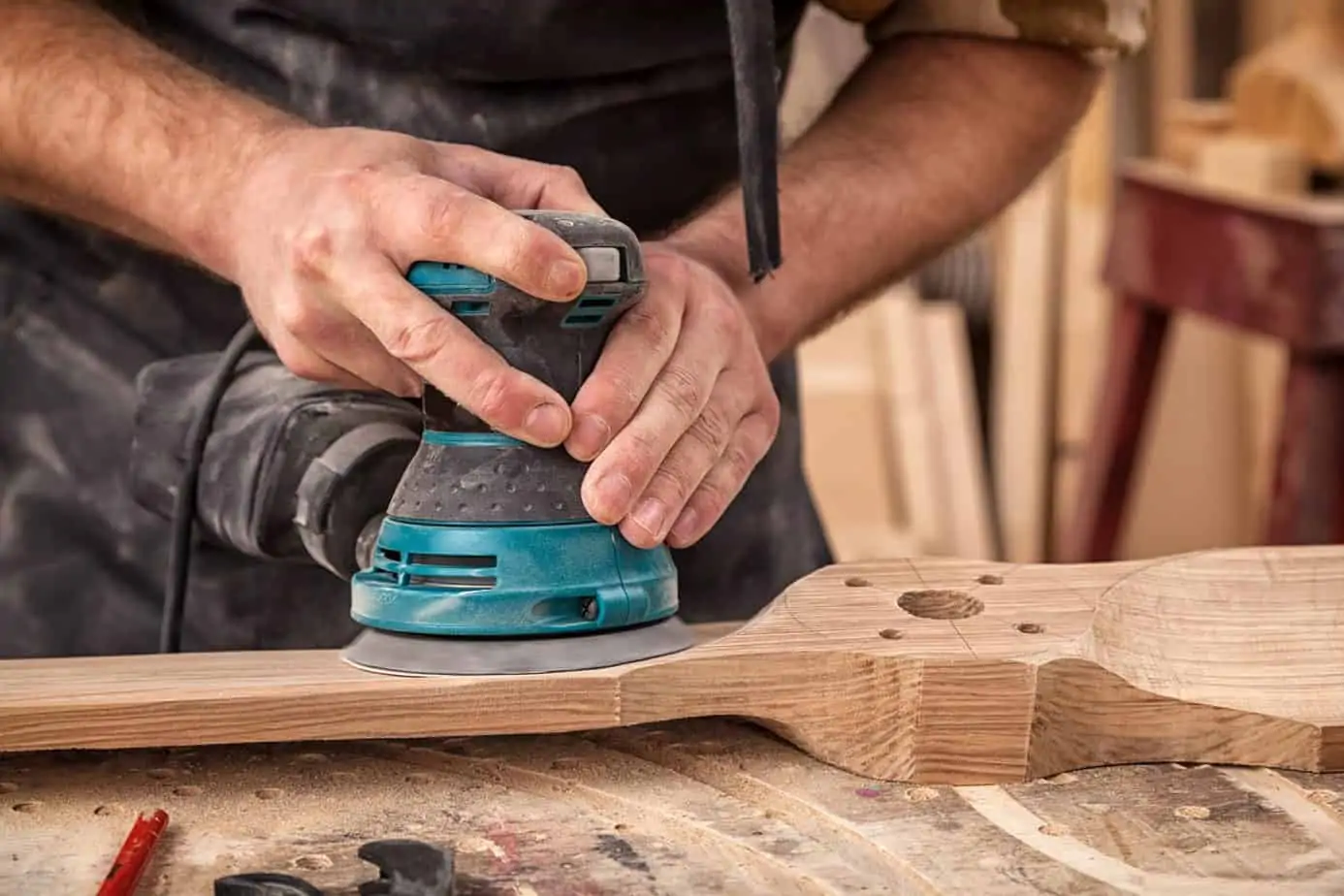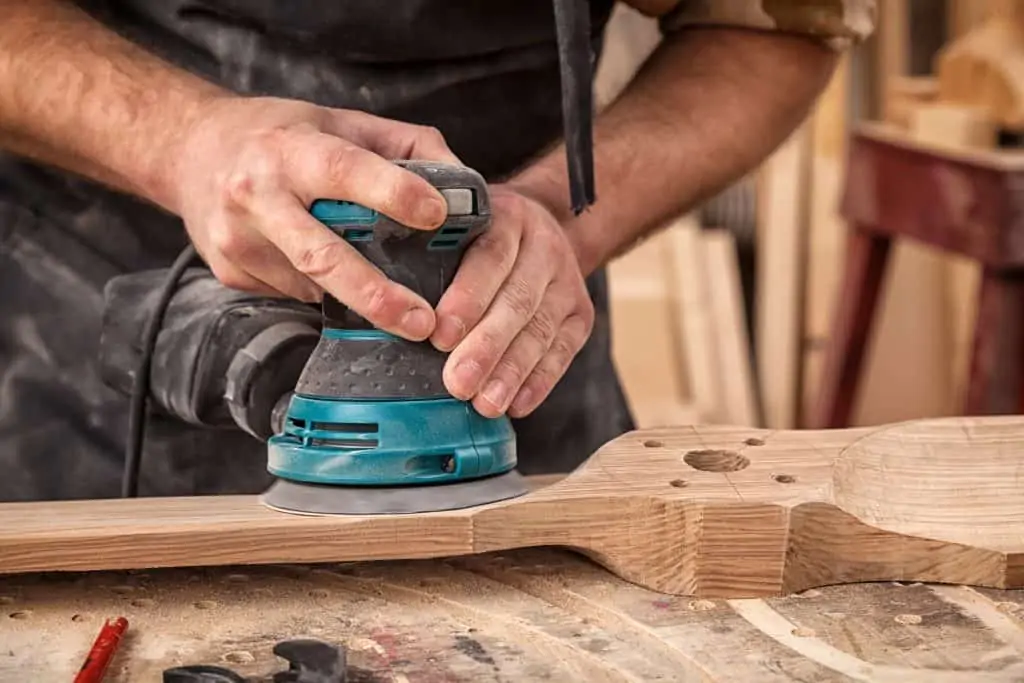 Furniture Making
When you make furniture – whether as a professional or as a hobbyist – you'll need an orbital sander to finish your craft. Specifically, for your tabletops, boards, or any other flat surface, you'll need to work in an arcing motion to smoothly and quickly sand these surfaces.
However, be careful enough not to sand through the thin wood veneer of plywood in those circumstances. Use the variable speed control if equipped to fine-tune the amount of wood you are working through.
Cabinetry and Face Frames Making
Cabinet making, specifically cabinet doors and face frames, is a different form of regular furniture making. Interlocking and built-in components with their boards meeting at the right angles to one another characterize these furniture types.
Orbital sanders are the right kind of sanders to use because they smoothen the joints without leaving any marks. Because of the way face frames are made, with the grain running in different directions, it is very difficult to use belt sanders or similar power tools with leaving scratches. Because of the way a random orbital sander spins, this spinning motion leaves a fine finish.
Refinishing Painting
Before repainting a surface, it's vital to improve it to get your desired bond from your new paint. Orbital sanders are ideal in this case because they cut through the residue of old paint quickly and slightly roughen the surface.
Whatever the kind of old paint you have –latex, lead-based, or oil paints – sanding will help you finish your pre-painting process. However, lead-based are not ideal for sanding because of the implications they can have on your health.
Verify that your paint doesn't contain lead before sanding. It is also beneficial to use a decent dust collection system and wear a paint-rated dust mask.
You can also use orbital sanders to rebuff or polish an old painting without repainting the surface.
Staircase Building
Orbital sanders are the most ideal for staircase building because of the expanse of sanding required and how fast they need to get done.
Features of an Orbital Sander
Here are some of the vital features to look for when getting an electric orbital sander.
Hand Grips
Sanders usually create moderate vibration when they're being used. Therefore, an orbital sander without good hand grips will be challenging to control, and it may damage the fine work done. A tool without good grips is almost as useful as nothing.
Most companies these days are very good at providing decent ergonomics to their tools, but some are still better than others. You can always head to a hardware store and hold some of these tools and see what feels comfortable to you.
Dust Collection
Again, an electric sander that has no compartment to collect dust is barely useful. It should have a built-in dust collecting bag that can put together all the sawdust accumulated. These bags are not the best, of course, so your best bet is to at least get a decent shop-vac to hook up to the sander.
For those with a dust collection system then you are probably well aware of how important this action is.
Trigger Locks
Trigger locks allow you to lock your sander while in motion. It also allows you to lock your trigger on a run setting and hold it in one position until you're ready to get back sanding wood.
Speed
An electric orbital sander should have a variable speed control that allows you to control the speed during your work. You'll need different speed levels at various stages of the polishing process. Ensure that your sander has an adjustable speed switch.
For example, when stripping furniture, removing paint, or preparing woodwork, you will want to use a rough sandpaper grit and run the sander wide open. For more fine furniture you will use a slower speed and higher-numbered grit.
Tips for Using an Orbital Sander
Like all power tools, you need to maintain the best practices while using an orbital sander. Here are some tips to have in mind;
Check to see if all the tools you need are ready. In addition, your safety is important, so you need to ensure your protection gear – gloves, dust mask, eye cover are ready. Also, make plans to protect your sanding disks and other delicate parts of your tool. Try not to overuse the sanding disks; maker sure to replace the disc as it wears down, otherwise you will be rubbing the hook and loop system on the workpiece.
Extract and ventilate dust while using your orbital sander. A typical orbital sander comes with a dust collector that'll help you clear the surface of any impurities. It's important to this as it makes your finish even better and faster to achieve. If you don't have an adequate dust collection system, be sure to empty the dust bag frequently (they fill up quickly, especially with a lower grit sandpaper).
Once you begin sanding, always keep the sander moving. It's not best to leave your random orbital sander in the same place for too long. Support the movement with a manual push so that you can achieve an even and cleaner wood finish with fewer swirl marks.
To get the best out of your orbital sander, you need to maintain a balanced pressure level on the surface throughout your sanding. Surprisingly, infusing too much pressure will slow down the process and cause your tool to get less effective with time. In the same vein, a low-pressure level will result in uneven wood sanding. Always maintain a constant pressure level throughout the sanding.
Listen to the motor to know if you are using the correct amount of pressure. Too much and it will start to struggle and slow down, but too little and it runs too freely. With experience, this will come second nature to you.
Once you start the sander, allow it to spin up to speed before applying it on any wood surface. When you're done, allow it to spin down before removing it from the wood. Doing this is to ensure your finishing isn't affected.
Finally, keep your sander leveled whenever you're working close to a flat edge. Not only does this prevent an uneven power distribution, but it also gives you a smooth sanding action throughout the entire process.
Frequently Asked Questions about Sanders
The sanding process can get a little tricky, leaving some users (especially DIYers) with several questions. We've put together a short FAQ with some of the most common questions.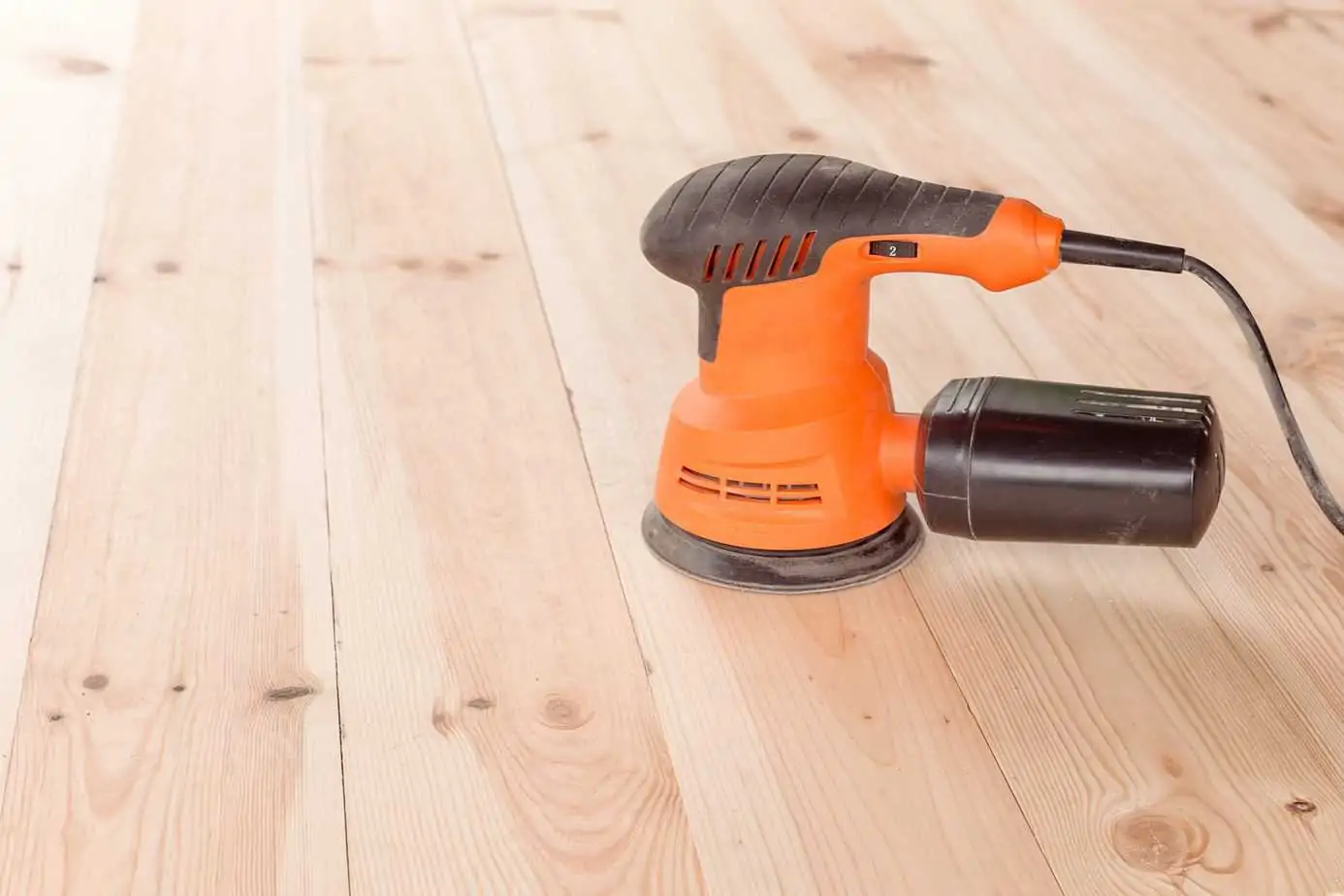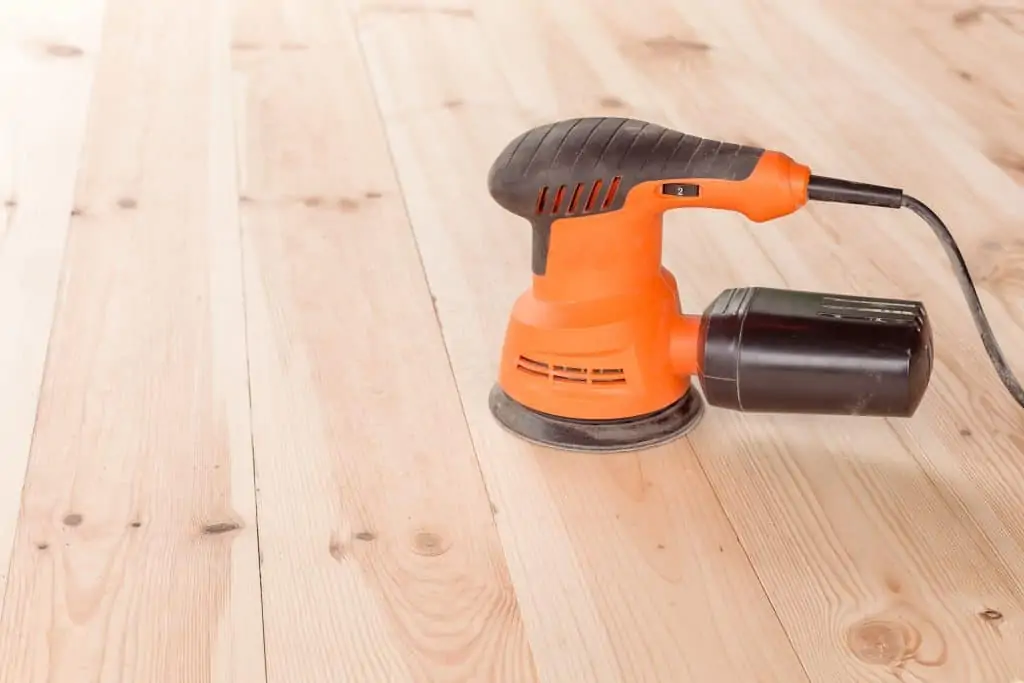 Can an orbital sander be used as a polisher?
It's possible to do this. Most people see polishing as the second use of their orbital sanders. If you're going to do this, make sure to fasten polishing cloths to the bottom of your sander and look out for tutorials for the best ways to do this.
It's best not to carry this out haphazardly. A disc sander can be better for this in some instances.
Can you remove paint by sanding?
Yes, an electric sander can remove different finishes from a surface, and this includes paints. Paint removal may be the first step to sanding a wood surface.
This is very common when refinishing furniture. The main caution here is to avoid lead-based paints. You may decide to call in a qualified professional at this point.
Can an Orbital Sander be Used on Drywall?
Yes, it can. The key is using the right sandpaper. The range of sandpaper that'll be just right is between 180 or 220 grit. This is likely to cause a lot of dust, so be prepared for this aspect.
Is there a difference between an sheet sander and a random orbital sander?
First, both sanders are similar because they move in a circular pattern and are regularly used when sanding wood. However, orbital sanders use sanding disks as their abrasives, while sheet sanders use sandpaper sheets as theirs.
The disks in the orbital sander tend to be more expensive than regular sandpaper abrasives. Also, orbital sanders are more versatile and can incorporate more than one sanding style, unlike the sheet sander.
Is it fine to use an orbital sander on hardwood flooring?
Even though sanders aren't made with hardwood floorings in mind, people have been using them for a while in this scenario. It isn't normally recommended because it just isn't the right tool for the job. I don't foresee it causing any damage if done correctly.
Should I get a corded or cordless version?
A cordless version is great if you have a battery system and more than one battery (or are willing to purchase this setup). The two situations where I foresee corded being better is when you will be doing industrial type work (long periods, high use) and where you want a cheaper sander.
Final Thoughts
A random orbital sander is one of my favorite tools. Now, I don't enjoy sanding, but it is really easy to move all over a project with large surfaces. A lot of time my woodworking projects have large flat surfaces that lend themselves well to this type of tool.
It is a must have tool for DIYers or woodworking hobbyists. I highly recommend having one of these in your shop.