If you are using a Kreg Jig, this chart will help you choose the correct jig setting and screw length for your joint. You can also use the calculator I made to automatically generate the correct settings.
Using a Kreg Jig for Joining Different Thickness Boards
Use the graphic at the bottom of the chart to see which joint you have, and follow the directions for finding the correct box containing the right jig setting and screw length.
Adjust the jig setting on your jig and the depth collar on the drill bit to the "jig setting" indicated by the chart. In the same box you will find the screw length.
It works to join any combination of wood thickness from 1/2″ to 1-1/2″. Be sure to test board combinations that you are not familiar with.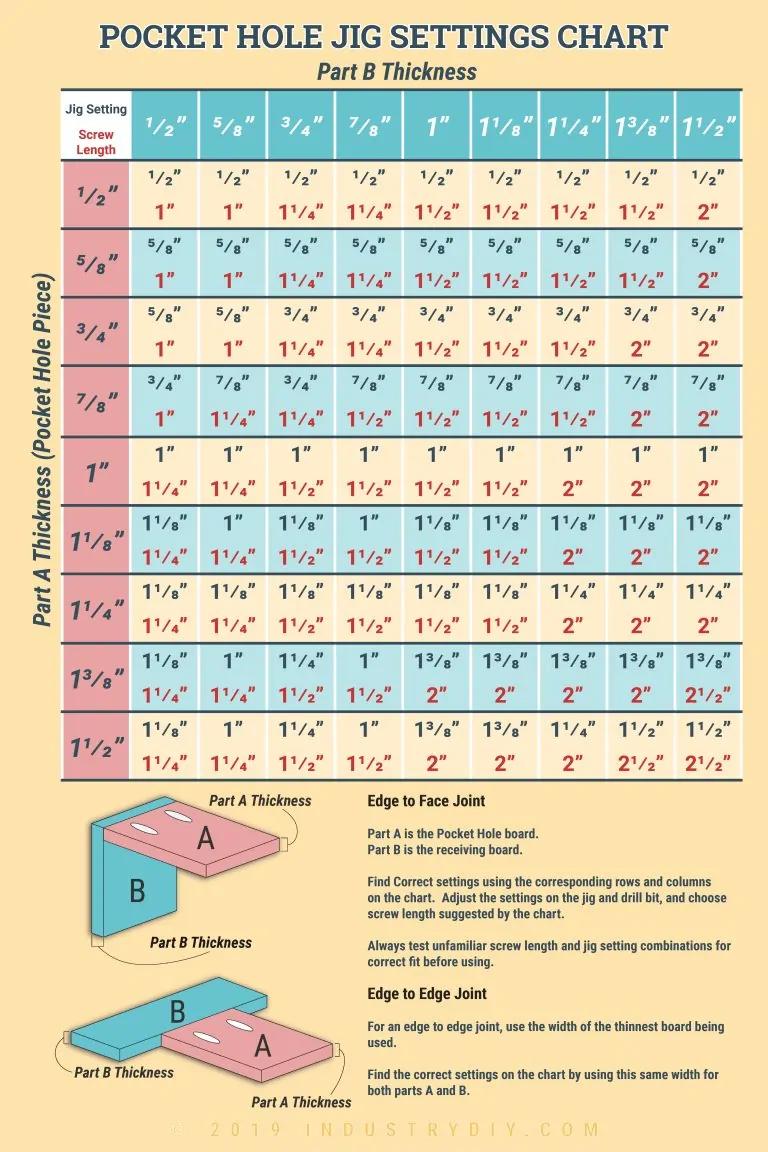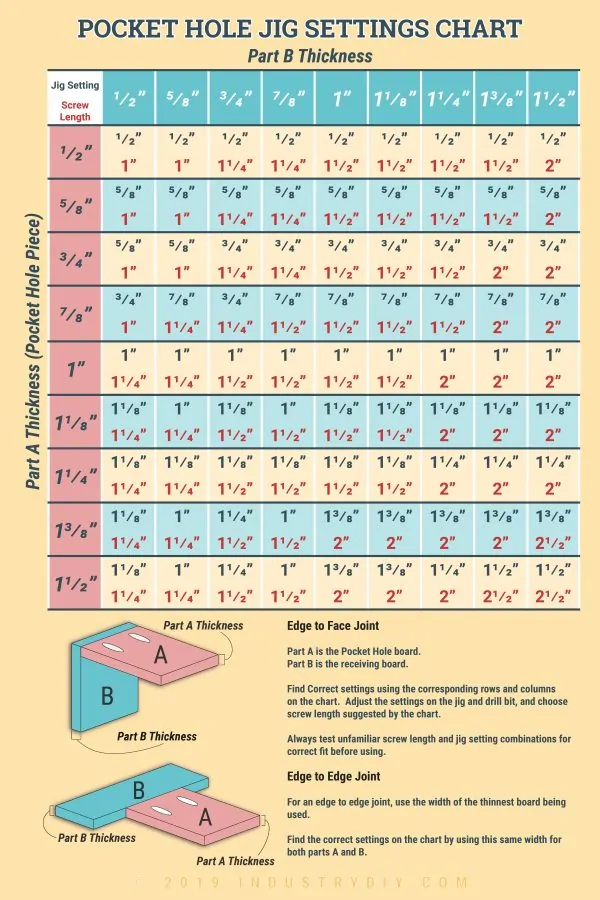 Kreg Jig Settings Calculator
Use this calculator to determine the settings you need for your Kreg Jig and drill bit. It will also tell you what length screw works best for your wood thicknesses. Make sure to choose the correct joint type for your joint.
Always test unfamiliar screw and jig setting combinations before using on your actual project.
1. Select Units
2. Select Joint Type
3. Select Wood Thickness
Part A Thickness
Part B Thickness
3. Suggested Jig Setting and Screw Length:
Please Select Joint Type
Jig Setting:
?12mm16mm19mm22mm25mm28mm32mm35mm38mm1⁄2"5⁄8"3⁄4"7⁄8"1″11⁄8"11⁄4"13⁄8"11⁄2"
Screw Length:
?25mm32mm38mm51mm64mm1″11⁄4"11⁄2"2″21⁄2"