You're almost done!
Before you can start receiving your free plans, tips, and other goodies with the DIY Insiders newsletter you need to confirm your email now.
The steps are simple.
Just find the email from Ty Criswell with subject line: "Confirm your subscription to Industry DIY Insiders".

Please check spam folder for the confirmation email if you can't find it.
It should look like the image below. In the email, click the link "Confirm my subscription".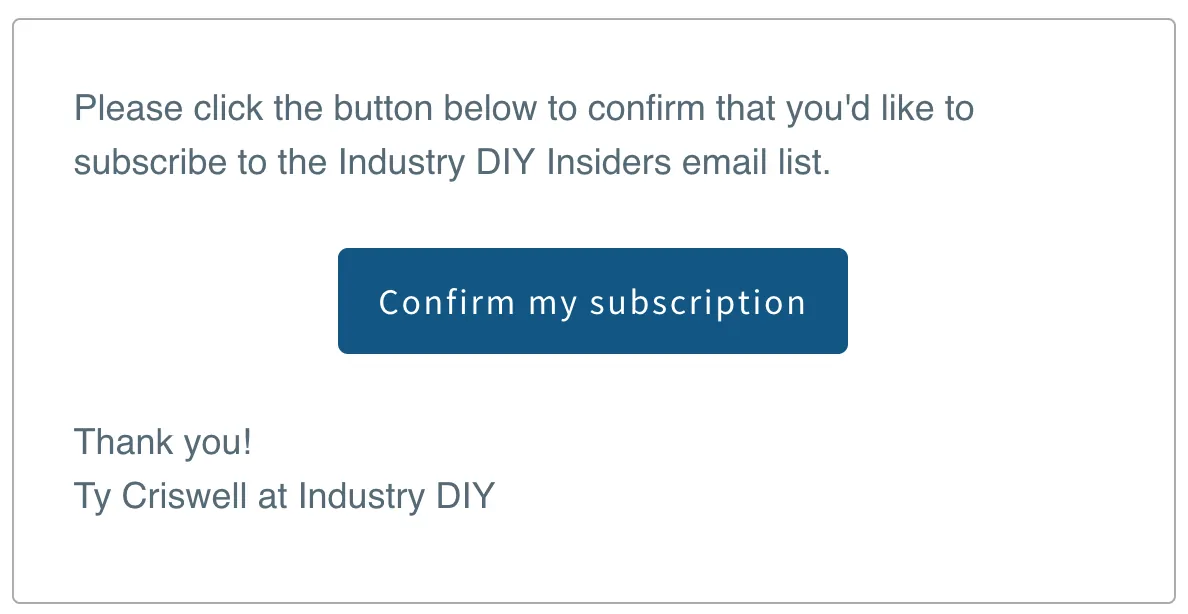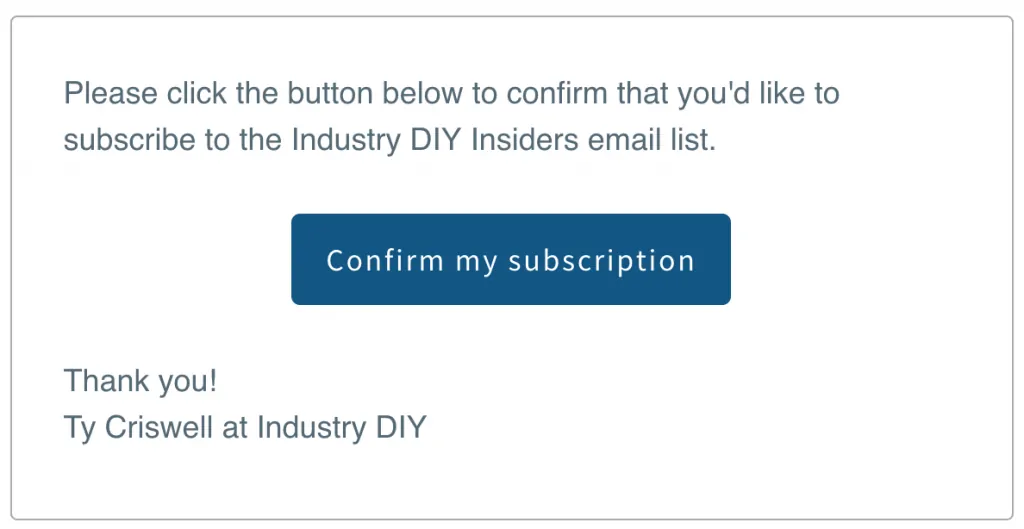 The email may not show up immediately, so give it a minute or two.
If you still don't see it and you have checked your spam/junk folder, then please resubmit your email or contact me here.